Join thousands of other users
AI-driven keyboard - powered by cutting-edge, large language models. With Social Keyboard, you can get translations and message suggestions that are more personal and engaging than ever before! With 33 languages and 13 different tones/voices to choose from, Social Keyboard aims to make you a more effective communicator across all contexts of your life.

* Compatible with and localized for Arabic, Czech, English (US), French (FR), German, Indonesian, Japanese, Korean, Portuguese(PT), Spanish (LATAM), Russian, Turkish, Simplified Chinese, Bulgarian, Danish, English(UK), Estonian, Greek, Spanish (ES), Finnish, French (CA), Hungarian, Italian, Lithuanian, Latvian, Dutch, Norwegian, Polish, Portuguese(BR), Romanian, Slovak, Slovenian, and Ukrainian. More languages are coming soon.
Compatible with most apps which have a messaging component
High Quality
Translations
Translate received messages and output messages.
Get suggested messages in response to any message you receive.
Get message rewrite suggestions from the AI.
How the App Works
Enable the System-wide Keyboard
Mobile devices mandate that users manually enable third-party keyboards.

IOS:
Settings > General > Keyboards > Add New Keyboard > KeyboardApp > Allow Full Access (toggle)

Android:
Settings > General Management > Keyboard List and Defaults > Social Keyboard (toggle)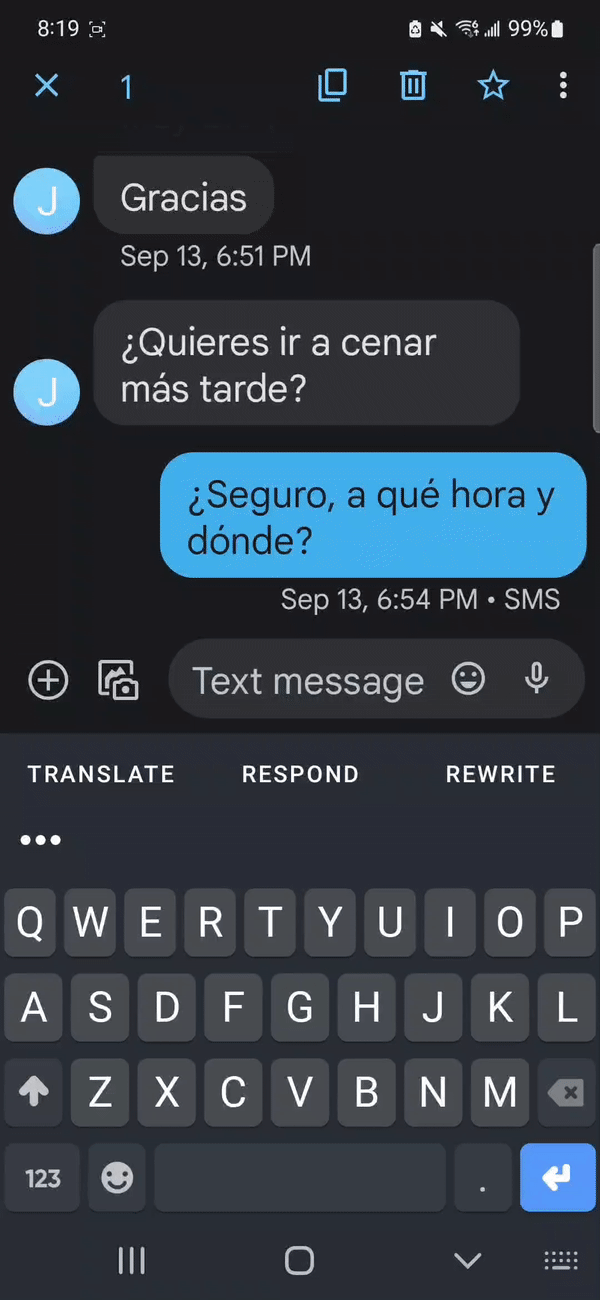 Utilize the text field that you are targeting to either get translations or message suggestions.

1. Enter text into target input box (either to be translated, responded to, or rewritten).
2. Click translate, respond, or rewrite.
We all could be better communicators
We believe that everyone in the world should be able to communicate with one another with the least friction possible. Therefore, we built a mobile keyboard utilizing the "most useful" NLP products.